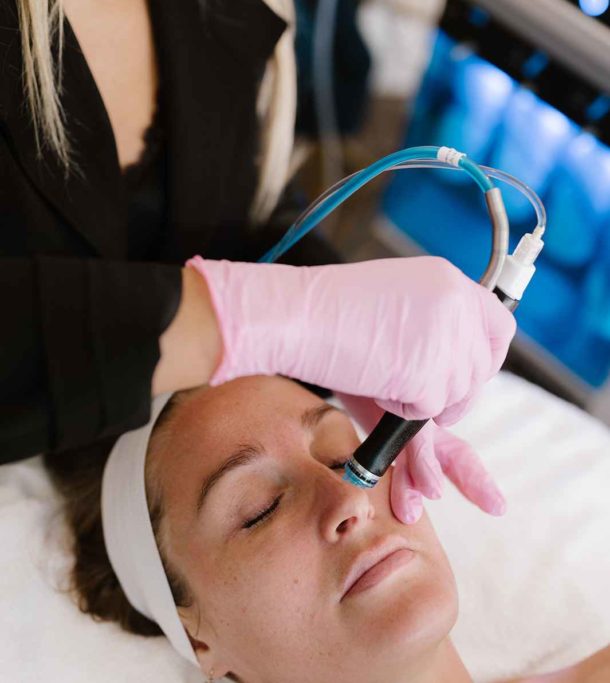 Hydrafacial Services in Holladay, UT
What is a HydraFacial?
HydraFacial uses patented technology to cleanse, extract, and hydrate. It consists of at least 3 separate serums that are made with nourishing ingredients to create an instantly gratifying glow to your skin.
Who is a good candidate?
Hydrafacial is our ready, set, glow, treatment. There is no downtime and immediately afterwards you will have bright, even, and hydrated skin. Think of it as your go-to treatment if you have an event coming up that you want to look your best for and you don't have much time to prepare.
The Modern Experience
We begin with a cleanse and light chemical peel to uncover a new layer of skin with gentle exfoliation and resurfacing. Then we move on to extract and hydrate your skin by removing debris from pores with painless suction. Lastly, we finish with an antioxidant protection serum and saturate the skin's surface with peptides to maximize your hydration and glow. The service is completed typically with a moisturizer and sunscreen to send you on your way glowing and ready for the day!
We also offer boosters depending on your skin concern to enhance your treatment even further. The entire process takes anywhere from 45 minutes to 1 hour.
Treatment Cost: Starting at $169